SOFTWARE
INFORMATION
In software's section is possible to download Graphic Program's, Screen savers an other Utility.

---
TUTORIAL
The tutorial are available only in Italian language.
---
SERVICES

It is possible to register in News Letter an to have the best image (Now 1280x960 pixel) in preview.
It is possible to personalize own T-Shirt and own CD-R.




---


Photographers "enzoRosso"

Enzo
Adelfa
Elisa


---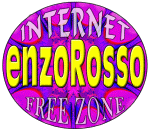 INFORMATION

All the photos and pictures in this site are realized by



enzoRosso


All photos and pictures are licensed under the Creative Commons 'Attribution' License.
---
Each image is opened in a new window to obtain excellent time of download.
From August 1 2005 the new images will be inserted in the format 1024x768 and to start from the most recent, will modify besides, already also the format of those present in the site.
---
The photos and images NEWS are, every up to date enclosed in the respective selections.
---
Link to us
---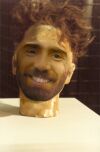 ---

Queste opere sono pubblicate sotto una Licenza Creative Commons.
To visualize the images, afterwards you have selected in the menu the category that interested you, do a click with the left button of the mouse on the visible in the real dimension do a click with the right button on the mouse. You can choose the folder you can choose, as you can choose the option save as a background to use the image as a background for the desktop.

---

To change easy the background or to use the images as a screensaver I suggest you to use one of the program that are present in software's section.
---
To have more information :
Contact me